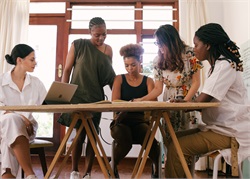 Are you considering a career change and interested in opening your own business and becoming an independent insurance agent? Owning your own insurance business can be a great investment, but it is one that takes a great deal of hard work and careful planning. If you are interested in starting your own insurance business and want to learn more about the process in Mansfield, Texas, contact our specialists at Connect Insurance. We can help you understand the ins and outs of starting your own agency and help you build your business successfully.
Entrepreneurship: Starting Your Independent Insurance Business
In order to own and operate a successful insurance agency, it is important to understand that there is a great deal of effort and responsibility required. You will need to become licensed and have a significant amount of capital saved for business startup costs. Then you will need to obtain insurance carriers in order to sell insurance plans, which can be initially challenging especially for an agent starting their business alone. Insurance carriers will want to ensure that you have a strong business plan. They will also want to know how doing business with you will be profitable for them in the long run, so you will need to demonstrate that you are successful in marketing, selling products and have an existing portfolio of experience and previous business. You will need to secure appointments with established carriers because they will offer opportunities for growth, training and competitive products. Collaborating with an aggregator like Connect Insurance will give you an advantage because they can help you have access to more insurance carriers.
What to Consider When Opening Your Own Insurance Business
There are several factors to consider when opening your own insurance business, and although it will be challenging, it can be a very beneficial venture. Building a successful business will take time, and it doesn't happen overnight, so it is important to be persistent and patient. There are several things you can do to expand your business. In order to get leads for sources, you will want to create a strong marketing plan for your business, and invest in a company website to generate more leads and attract new customers to your agency. Another way to generate leads is to connect with other businesses and network for assistance. Creating a partnership with an insurance cluster, or aggregator, can also help initiate more business.
Get Help Starting Your Own Insurance Company
There are many things to consider when starting your own insurance agency, and when done effectively, it can be very successful and productive for both a business owner and their clients. If you are looking for assistance with starting your own insurance agency in Mansfield, Texas, or in any of the states we operate in, Connect Insurance is here to help. Contact us today for a free consultation.